Our Culture + Perks
Optional Compressed 4-day Work Week

Iversoft employees have the option to have Fridays off and choose to work their 37.5 hours in 4-day or a 5-day schedule. Their choice.

Flexible Hours

Iversoft's Virtual office is open 10am-3pm EST, Monday-Thursday. Outside of those core hours, our staff work whenever it works for them.

Fully Remote Work

We're a fully remote company and we always will be. We don't have a physical office. You start working when you virtually log on, not when you physically walk in.

Modern Tech

Iversoft is not BYOT (Bring your own Tech) We give our staff their choice of technical equipment, Mac or PC. And we give you a renewable annual stipend to set up your home office any way you'd like.

Award-Winning Human Resources Department

Our Human Resources team exists to ensure our people are happy. Our HR team has multiple awards from entities like HIO and Employers Choice as proof that they have your back.

Award-Winning Team

Work with a team of award-winning trailblazers. Read all about our all-star success here.

Generous Sick Leave Policy

No one is doing their best work when they are feeling unwell. We have generous leave available so our staff can take care of themselves and their families, mentally and physically.

Vacation + Annual Holiday Closures

Outside of regular staff vacation days, Iversoft is closed for the week between Christmas and News Years. This time-off is paid for all staff.

Medical & Dental Benefits

Keeping staff happy and productive means keeping them healthy. Iversoft has a robust and comprehensive benefits program that includes medical, dental, LTD, life insurance and more!

Additional $500 Health Spending Account

Our support doesn't stop at medical and dental care. We provide additional funds for things like vision, additional paramedical services and more!

$1000 Psychology Benefits Coverage

We know that mental health is healthcare. We provide stipends for psychological support like psychotherapy and psychology services.

Full Employee EAPs (Employee Assistance Plans)

Our Employee Assistant Plans provides free services for yourself and your immediate family, such as counselling for stress, divorce, family issues, mental health issues, weight, smoking or general health issues, and more using a modern, user-friendly platform.

On-Going Integrated Mental Health Support

Iversoft regularly runs in-house workshops with experts on topics such as burn-out, Work/Life balance, Stress management, financial planning.

A Fully Virtual Work Culture

We have bi-weekly social meetings with our team, and a plethora of online channels for our staff to share mutual interests. Whether you play d&d, sports, love video games or crafting, we hope you'll find a group to share your interests with!

Donut-Chats!

If you haven't heard, Donut is a slack app that creates opportunity for co-mingling with co-workers. We use donut to help our staff connect and create positive collaborative relationships outside of work.

Education and Professional Development Budgets

Leaving school doesn't mean you stop learning. At Iversoft we want our team to learn always, in all ways. We have regular skills training workshops for burnout and wellness, annual individual training budgets, and access to multiple training platforms such as LinkedIn Learning. We also prioritize individual employee growth plans to help our team advance.
Our Core Values
Empower
People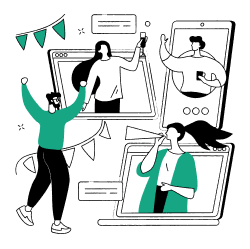 Empower
People
We empower our team by trusting them to do what they do best. We let them decide how to approach their tasks, and we support our team by offering training and development opportunities.
Do
The Right Thing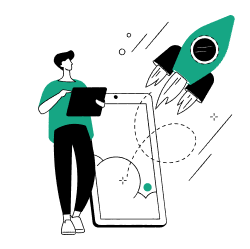 Do
The Right Thing
Actions speak louder than words. We demonstrate our character through transparent and honest discourse, even when it's the hardest choice.
It's All About
Balance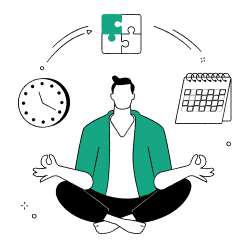 It's All About
Balance
Tech is known for its' churn and burn culture, but Iversoft is not. It's important to us that our people lead complete, active, and fulfilling lives. We choose the health and wellbeing of our team first. Read more about that here.
The Client Isn't Always Right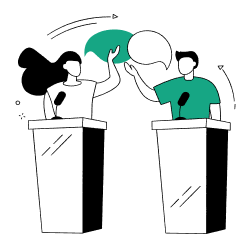 The Client Isn't Always Right
Our clients choose to work with us because they trust our expertise. It's our job to find the best solutions, communicate them clearly, and deliver a level of quality that only we can.
A Good Idea Can Come From Anywhere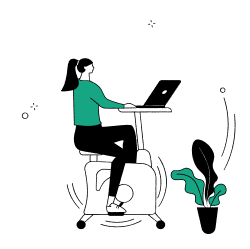 A Good Idea Can Come From Anywhere
Part of fostering fantastic teams means ensuring they feeling comfortable enough to bring their ideas to the table. At Iversoft, whether you're a team member, client, or partner, everyone gets a voice.
Ego Gets Left
At The Door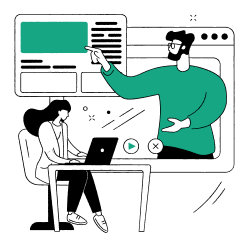 Ego Gets Left
At The Door
Collaboration brings the best possible solutions. We listen with humility, approach problems with curiosity, learn what we can from every situation, and strive to continuously improve.
Think
10 Steps Ahead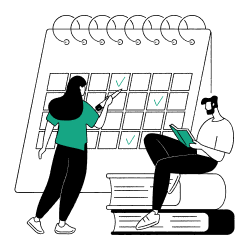 Think
10 Steps Ahead
As a software development company, it's our job to envision the future, then build it. This future-focused mindset informs everything we do. We make strategic decisions today to serve our employees, clients, and partners even better tomorrow. Work With Us!
We're always looking for kind, talented people to join the team!
4
.

Hiring Manager
Interviews
Want to learn more about our hiring process? Read our blog series that guides you through each step!